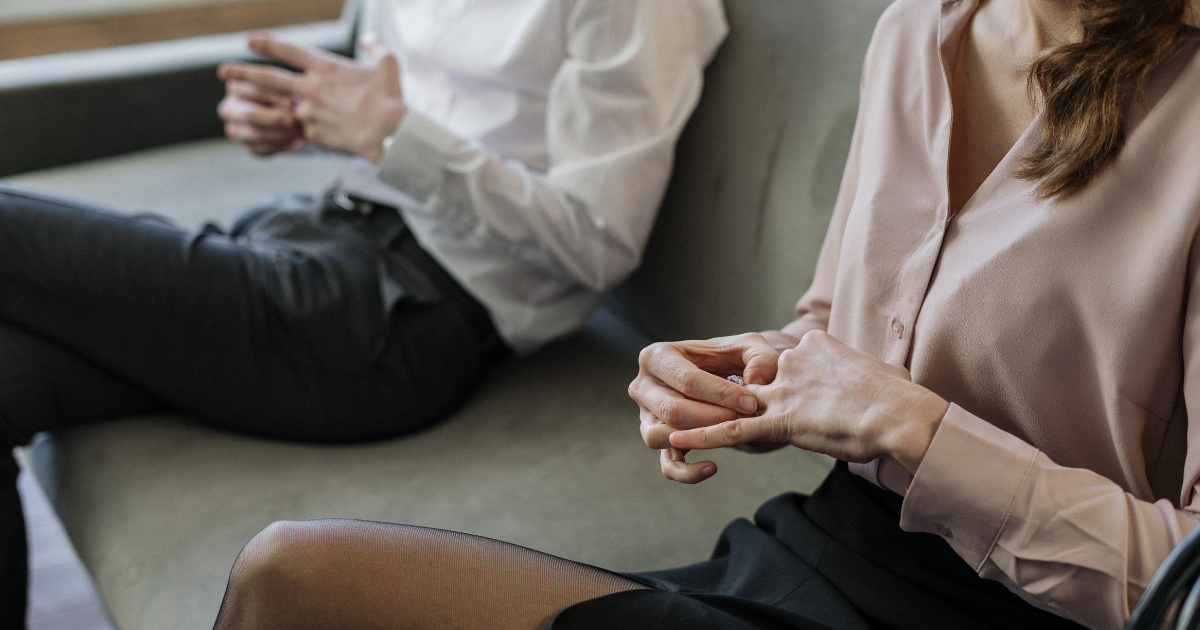 12 Nov

Can I stop my partner divorcing me?
What are your rights and responsibilities if one party wants a divorce?
In 2018, Australia registered 119,188 marriages. In the same year, 49,404 divorces were granted. That's almost 42 percent of the number of people getting married, attaining a divorce. It doesn't sound quite as astounding when phrased as 'two out of every one-thousand residents,' but overall, these are not happy statistics. What is disconcerting though, is the fact that many divorces result from one just one partner wanting a change in their relationship.
Do you have to be separated first to get a divorce?
In Australia, you must have been separated for at least 12 months before applying for a divorce. This legal stipulation ensures a divorce can never come as a total surprise to either party. But as anyone who's ever had relationship troubles knows, it can be hard to pinpoint exactly when a separation has occurred.
How do you show you are separated?
Relationship breakdowns can be highly emotional and often distressing. Understandably, this can make it difficult to remember exactly when certain events occur. If your separation isn't initially mutual, it can be helpful to keep a note of the date you or your partner advised the other party they wanted to end the relationship. It can be pertinent also to record significant incidents that signal someone's intention to leave.
If you don't feel comfortable documenting this in writing, a simple and unobtrusive technique is to take a quick photo or screenshot on your phone of something that will remind you of the situation. When you look back later, you will have the phone's confirmation of the date for your records.
An example of this might be to take a photo of your hand showing your wedding ring. If anyone else notices the image, it would just appear to be an accidental snapshot, however you will easily be able to recognise it later if you need to substantiate dates.
There is no formal certificate to say you are not together with your partner unless you get a divorce. Informing Centrelink, Medicare and separating bank accounts can help show your separation, though.
What if I don't want to divorce?
As long as the minimum separation time has elapsed, one partner can apply for a divorce using a Sole application. They can make the application on their own and do not need your permission, however, they must legally serve you with the divorce papers. If there are no children under 18 from the relationship, this can reach settlement without going to court – otherwise Parenting Orders must be obtained through the court.
What if it's not my fault?
Australian divorce laws do not allocate fault or blame to either party, in fact, the Family Law Act 1975 has gone as far as establishing the principle of no-fault divorce and only aim to help you and your partner make arrangements for the future.
What if I don't agree to a divorce?
The only legal requirement for getting a divorce is the 'irretrievable breakdown' of the marriage. This is proven by being separated for 12 months. After this time, if you don't agree to the divorce, your ex-partner can make the application on their own. Do be aware that a divorce must be finalised before either party can remarry.
What if we've only been married for a short time?
If you have been married for less than two years and want to get a divorce, a counselling certificate will need to be filed. If this is the situation you find yourself in, the Federal Circuit Court has a fact sheet that may be helpful.
Does one of us have to move out of the family home?
No. If a relationship breaks down but you don't have the resources to live separately, you may both stay in the family home. The courts refer to this as separation under the same roof.
If you feel unsafe – act
If your separation is a result of domestic violence or you feel the need to keep yourself or your children safe, please reach out for help. There are trained professionals who can advise and assist you 24 hours a day.
National Domestic Violence Hotline: 1800 799 7233  www.thehotline.org
1800 respect: 1800 737 732  www.1800respect.org.au
Mensline: 1300 789 978  www.mensline.org.au
Men's Referral Service: 1300 766 491  www.ntv.org.au
Lifeline: 13 11 14  www.lifeline.org.au
Family Violence Law Help: familyviolencelaw.gov.au
Find out more
Learning as much as you can about the process and its ramifications ensures you understand your situation. It can also help you to feel more in control of what sometimes seems like a rollercoaster ride. Family Relationships Online provides Information and advice about personal and financial counselling, dispute resolution and other relevant matters you might find useful.
If I'm the one who wants a divorce, how can I apply?
You can make the application yourself or have a lawyer help you. If you both agree to the divorce, you can make a joint application. Forms are filed online through the Commonwealth Courts Portal.
If taking this step on your own seems daunting, contact Toomey Family Law for assistance. We have a wealth of experience in this field and can provide personalised advice on settling your unique situation.
Remember, it needn't end in a fight.